Not a Girl, Not Yet a New Woman
Mrs. Humphry Ward and the politics of women's literature.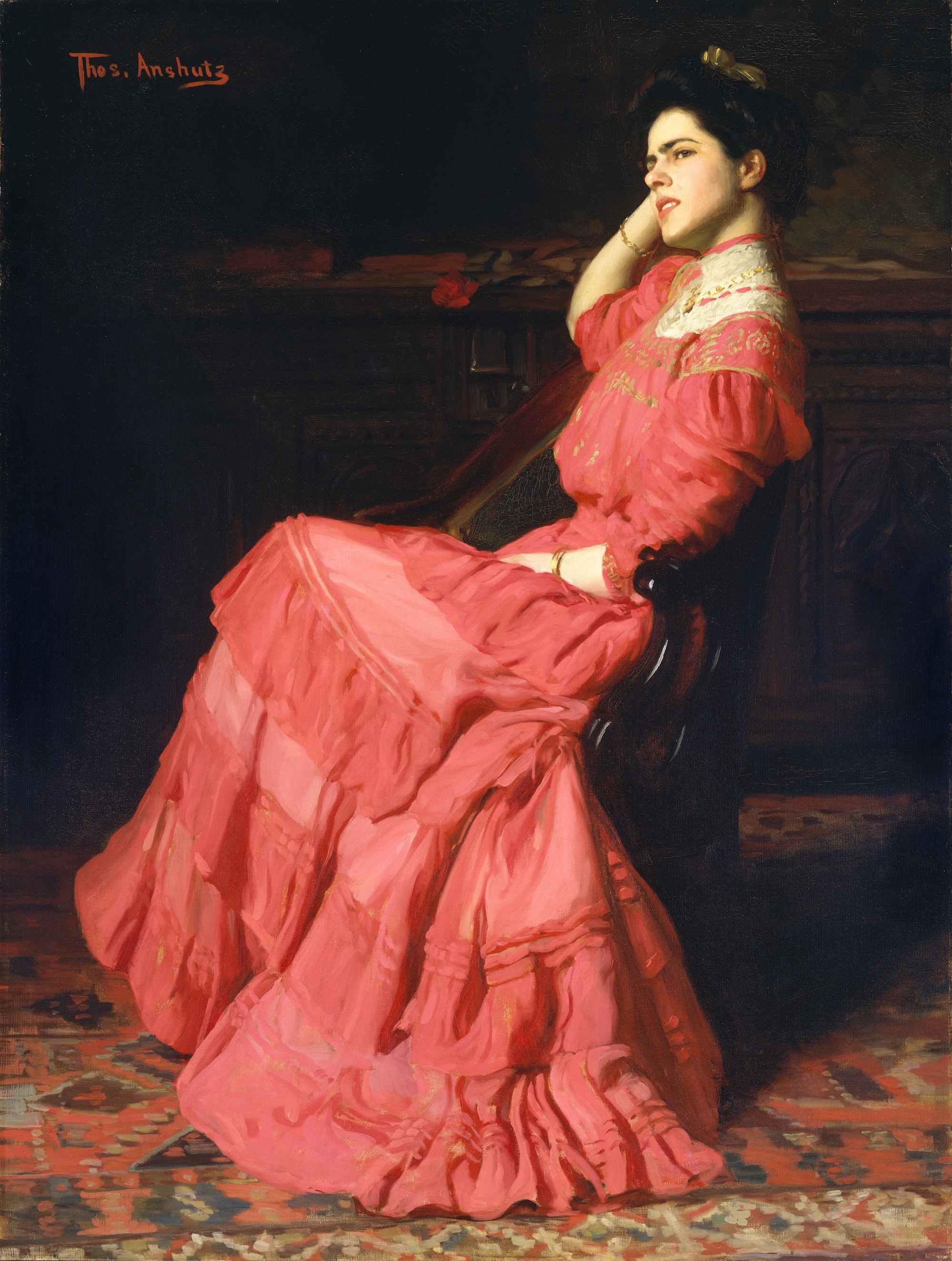 A Rose
, by Thomas Anshutz, 1907.
The Metropolitan Museum of Art
, Marguerite and Frank A. Cosgrove Jr. Fund, 1993.
On a normal evening in 1766 between the hours of six and ten, you might find Denis Diderot, Jean Le Rond d'Alembert, and other Enlightenment notables in the rented rooms of Julie de Lespinasse. Nearly every distinguished person who passed through Paris between 1764 and 1776 likely spent some time at the young woman's salon, an assembly that would never have otherwise gathered were it not for her intelligence and charm.
Lespinasse came to occupy her place in the Paris of letters in a somewhat unusual way. She was better educated than even the average aristocratic daughter, but as the illegitimate daughter of a countess, she did not inherit the wealth that her half-siblings did upon her mother's death. Instead she had to find her own way.
In 1754 Julie de Lespinasse became the companion to the recently blinded Marquise du Deffand, who now needed help with reading, correspondence, and entertaining guests at her long-running and important salon. Deffand's favorite salon frequenter was the mathematician, philosopher, and writer d'Alembert, who quickly stirred up trouble because of his attraction to Lespinasse. She did not return his romantic feelings but found him a worthwhile friend. Lespinasse proved to be a talented writer and a witty hostess, like Deffand, and began secretly meeting with some of Deffand's guests (including d'Alembert) in her own chamber an hour before the official salon began at 6 pm. When Deffand discovered these clandestine salons, she dismissed Lespinasse. The jealousy that led to their split was well warranted: d'Alembert and most of Deffand's circle abandoned her salon in favor of Lespinasse's, even though it was hosted by an unmarried woman in her own lodgings.
The bones of Lespinasse's story are transported across the English Channel and brought a little over one hundred years into the future in Mary Ward's best-selling 1903 novel Lady Rose's Daughter. A young woman named Julie Le Breton works as the companion for an older blind salonnière named Lady Henry. Julie's betrayal of Lady Henry is more forgivable than Lespinasse's: her secret meeting with Lady Henry's guests happens only accidentally, when Lady Henry cancels her salon one evening and her guests ask to see Julie to inquire after Lady Henry's health; in the aftermath, rather than starting up a rival salon, Julie encourages her friends to remain loyal to Lady Henry, who has sworn that she will never forgive anyone who continues to associate with Julie.
While few people today are familiar with either Lespinasse's story or Le Breton's, in its day Lady Rose's Daughter was a sensation on both sides of the Atlantic. One source reported that the book sold as many as a hundred thousand copies in England. The Bookman crowned it the best-selling book of 1903 in the United States. It went on to be adapted for stage in 1903 and screen in 1920. The play was adapted by Constance Fletcher under her pen name George Fleming, and it had a short Broadway run. The film, based on the play and directed by Hugh Ford, starred the highly paid actor Elsie Ferguson in the title role. A review in Exhibitors Herald suggests the film took significant liberties with the plot of the book, replacing its nuanced characters with rakish cads, wilting damsels, and romantic heroes.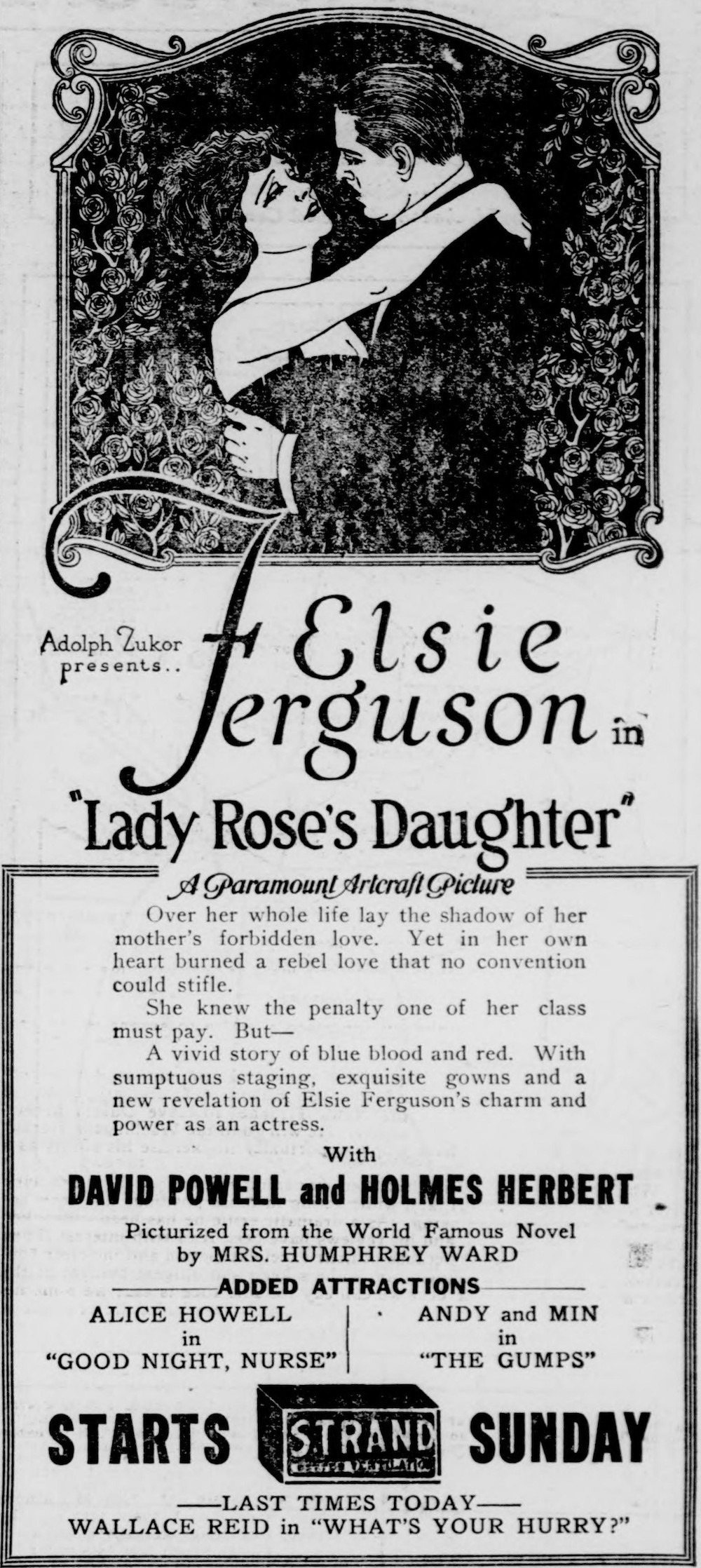 What was it about this story, a historical remake that spawned a litter of remakes, that so captured early twentieth-century readers? At least some of its success must be attributed to the fact that Mary Ward was its author; by 1903 she was so well known that readers anticipated her next novel and bought it in droves. But not every Ward novel of this era was as popular as Lady Rose. Perhaps its story of an intelligent and somewhat unconventional woman, cast outside society by the circumstances of her birth yet able to find her way within its confines, resonated especially strongly with readers in 1903. And perhaps Ward—a largely self-made advocate for women's education and an opponent of women's suffrage—was exactly the right person to write that story.
Mary Augusta Ward was born Mary Augusta Arnold in 1851 and lived most of her adult life in Victorian, and then Edwardian, Oxford and London. Her life and work reflect the tensions inherent in her era and her particular place in the world. She advocated for women's access to education but campaigned against women's suffrage, serving as founding president of the Women's National Anti-Suffrage League. The success of her novels brought her acclaim, money, and influence, but they were published under the name Mrs. Humphry Ward, which she had assumed from her husband in an embrace of coverture laws. While her family was not especially wealthy, she was born into the literary elite—her grandfather was the educator and historian Thomas Arnold of Rugby (one of Lytton Strachey's eminent Victorians), her father was a literary scholar and professor, and the poet Matthew Arnold was her uncle—and she began her career writing history, reviews, and other kinds of literary works one would expect from a woman of letters. Ward's attempts to build a career as an author of history, essays, and translations met with many stumbling blocks (including never finishing manuscripts for which she had signed publication contracts). She seems to have truly found herself as a writer when she turned to fiction, becoming a well-paid blockbuster success. Although most contemporary reviewers took her novels seriously as literature, her traditional style and remarkable popularity later made her seem outmoded and commercial.
It is difficult to overstate the fame and prominence her novels brought Ward. In 1909 the American anti-suffragist Mrs. A.J. George called her the "leading woman" of England. Her incredible success and popularity—she published twenty-six novels over her lifetime, many of them best sellers—gave her social status and power she could not have attained otherwise. She became one of the best-paid novelists of her time. Rumor had it that Harper's Magazine paid her $15,000 for the rights to serialize her stories, plus a 20 percent royalty.
Ward first became famous with her 1888 novel Robert Elsemere, which, like many of her subsequent novels, explores questions of religion and faith. Robert Elsemere tapped into religious debates that permeated British society at the time but have since faded in urgency. The novel follows a clergyman who begins to question his faith after encountering the work of German idealists such as Friedrich Wilhelm Joseph von Schelling; he leaves the church to devote himself fully to charitable works and service. William Gladstone's long, critical review of the novel describes it as "representing a battle between intellect and emotion" that strips Christianity of its dogma while retaining its morality. Ward's sensitive exploration of Elsemere's religious conflict likely drew from personal experience—her father converted to Catholicism twice, both times leading to difficulties in his professional and personal life, including the eventual breakup of his marriage.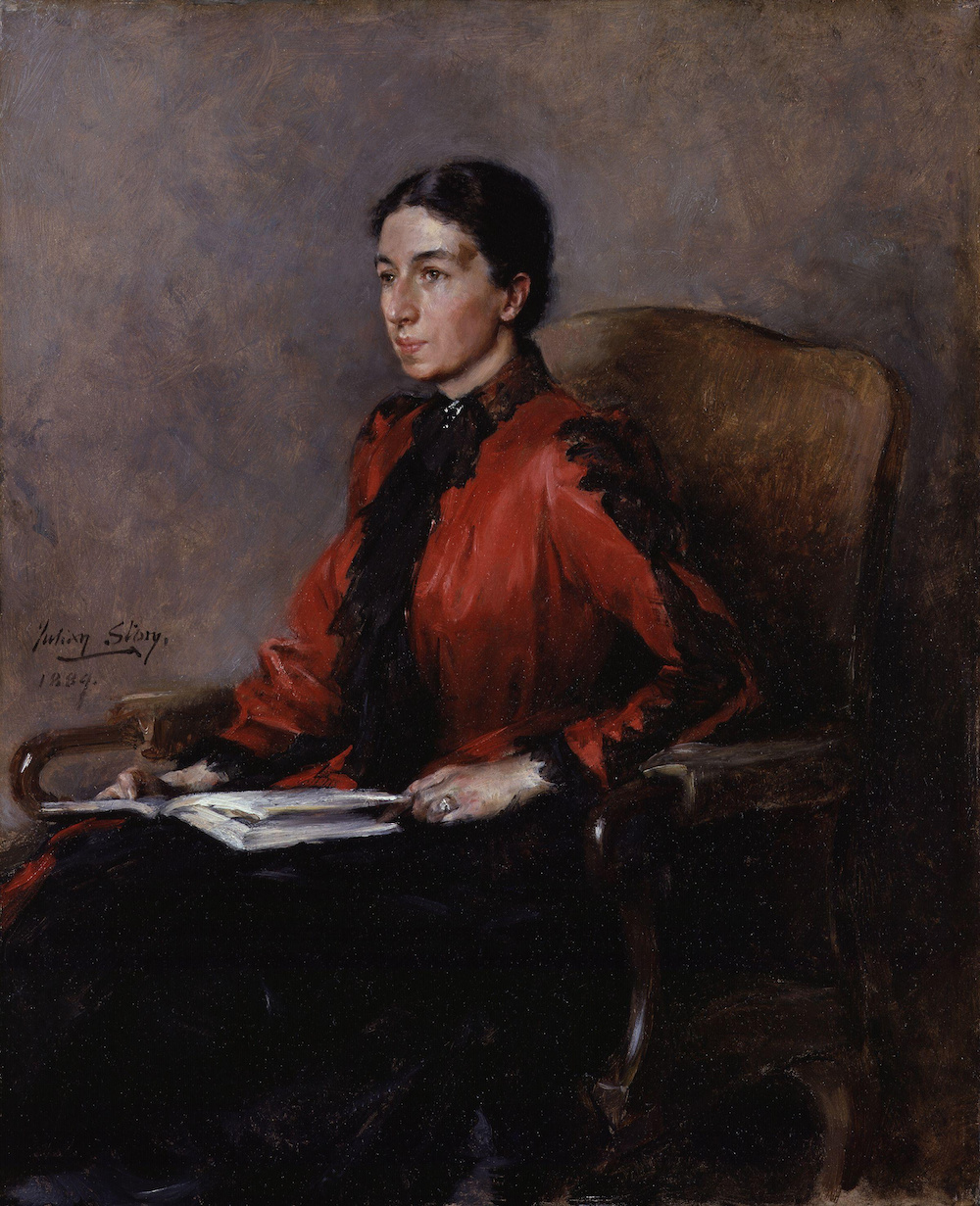 Despite her popularity, some critics dismissed Ward because she wrote what they deemed "novels with a purpose"—fiction geared toward social reform—which were often considered more pedagogy than art. Ward defended herself, and the novel with a purpose, against these criticisms in the preface she added to her 1892 novel The History of David Grieve. Many famous novelists, like Chateaubriand, Cervantes, and George Sand, she insisted, imbued their novels with philosophical concepts and used their stories to convey ideas about theology, the social world, or politics. She asks:
And which of them from Don Quixote downward will you save from this opprobrious category of "novels with a purpose"?—which of them has not tried in its own way and with its own vehemence to "reform the world," whether it be by throwing an effete literature out of window, or by holding up the picture of married virtue and religious faith beside that of illicit love and empty doubt, or by showing forth the wrongs and difficulties of women, or by the passionate attempt to make the world realize the pressure of the pyramid of a civilized society on the poor and the weak at its base?
Ward's novels tried to do many of these things. The History of David Grieve relates the difficulties of a man born into poverty, Miss Bretherton raises question about art and intellectual life through the story of a struggling actress, and Marcella explores Fabianism, the most prominent form of socialism in Britain at the time.
In 1904 the critic William Courtney wrote, "Ward has, perhaps, the most exalted aims of any contemporary novelist. Her ambition is to be another George Eliot and, in her own fashion, rival the canvases of men like Thackeray and George Meredith." But her novels were only able to spread her ideas because people wanted to read them in the first place. Ward knew that: "If you, being a novelist, make a dull story, not all the religious argument in the world will or should save you. For your business is to make a novel, not a pamphlet, a reflection of human life, and not merely a record of intellectual conception."
Lady Rose's Daughter was no pamphlet. A review in Harper's Magazine suggested that it improved upon Ward's earlier novels because it left aside her familiar didacticism in favor of plot and character: "Nowhere is there the slightest trace of intellectual labor and tedious analysis of motive which burden so many of her previous novels and clog the movement of the story. Her characters fasten on the imagination and impress their reality with convincing lifelikeness."
But for all its newfound focus on plot and character, Lady Rose's Daughter is not a novel without a purpose—it raises questions about morality, social hierarchy, gender relations, and human character. Although set in the 1870s, Lady Rose's Daughter spoke to the readers of 1903 by wading into the day's debates about women and marriage, while also offering an absorbing plot complete with secret identities, illegitimacy, scandalous betrayal, heartbreak, and love. At the height of her popularity, Mary Ward's books sold well on the strength of her name alone. If they happened to be good or tap into a topic that felt relevant to the public, they sold even better.
Scholars have long debated whether Ward should count among the "new woman" novelists that told stories of self-actualized women discovering their own agency and striking out into the world. The term new woman seems to originate in Irish novelist Sarah Grand's essay "The New Aspect of the Woman Question," published in The North American Review in 1894. Grand suggests that the new woman is one who is roused from her apathy, finally awake to the fact that she has allowed men to control everything. Like the novels themselves, the new woman challenged gender conventions and disrupted the social order in ways that were often met with criticism and scandal. While Grand and others had been writing novels focused on such characters for decades, by the 1890s "new woman" literature, while still controversial, had entered the mainstream. These novels frequently highlight that process of awakening, and their protagonists go on to reject the social confines in which they live even when it means abandoning their lives entirely. In Kate Chopin's 1899 novel The Awakening, Edna Pontellier learns to swim, falls in love with a man who is not her husband, moves out of her family home, and devotes herself to her art. When it becomes clear that her new life is impossible to maintain, she goes out for a final swim and allows herself to be swept away. Henrik Ibsen's 1879 play A Doll's House—translated for the London and New York stage in the late 1880s—told a similar story of a woman, Nora Helmer, who, feeling trapped in her domestic life, contrives to escape it, abandoning her children in the process. In Ward's novels, especially Lady Rose's Daughter, characters push back against the strictures of society, including those specifically placed on women; unlike Chopin's or Ibsen's, her characters do not radically break through or overturn those limitations. They instead make space for themselves by demanding that social conventions give just enough that they might fit something approximating their whole selves inside them. Straddling traditional Victoriana and the "new woman," Ward's novels present a kind of tense middle path that reveals the inherent contradictions of what we might now call "having it all"—which Ward seems to have experienced in her own life.
Ward had a complicated personal history with education but strongly supported women's access to higher learning. She had a difficult, isolating time at the strict Victorian academies she attended as a child, yet it was at her boarding school, fueled in part by her loneliness, that Ward discovered her joy in and talent for writing stories. When she transferred to a less brutal school at fourteen, she discovered that education could be a positive experience. At the same time her father took up a lectureship at Oxford, which signaled the end of several years of itinerant genteel poverty for her family and gave Ward access to intellectual life and conversation. She began conducting her own research on early Spanish literature, which enabled her discussions with other scholars and visiting writers. But it was her bleak early educational experiences, the boarding school that punished children by locking them in cupboards, and her exclusion from full participation at Oxford that made Ward such a fierce defender of women's education. Later in life she expressed anger that she had attended a terrible boarding school where she was mistreated and learned nothing while her brother William, who attended Rugby, received the kind of classical training she had to acquire on her own initiative, with the help of her husband, an Oxford tutor. Oxford began allowing the wives and sisters of dons to attend university lectures in the late 1860s; over the next decade Ward and some of her friends established a Lectures for Women Committee and then the Association for the Education of Women, which worked to establish a women's hall on campus. Oxford's Somerville Hall and Lady Margaret Hall admitted their first residents, twelve and nine women respectively, in October 1879. Ward played a critical role in the establishment of Somerville and would stay involved with the college until 1908.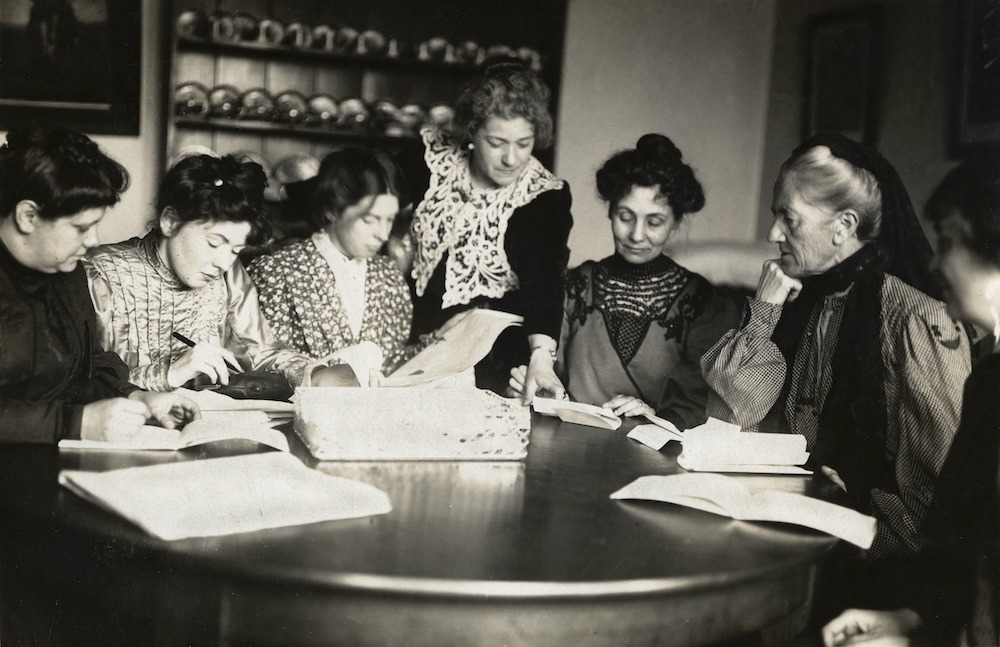 But while Ward fought to open space for women in literary circles and university classrooms, she did not see a role for women in the traditional political structures of representative democracy. In 1908 she became the founding member of the Women's Anti-Suffrage League, which opposed the work of both Emmeline Pankhurst's Women's Social and Political Union and Millicent Fawcett's less militant National Union of Women's Suffrage Societies. For Ward, advocating for women's education was not at odds with an opposition to women's suffrage. She later recalled that almost none of the women she knew at Oxford were strong proponents of suffrage: they believed that women's power and ability lay elsewhere, outside the realm of government and its reliance on warfare and imperialism. Ward may have been overstating her case, given that her anti-suffrage speeches at Cambridge women's colleges were not well-received, and Somerville broke off their relationship because of her activism. As leader of the Anti-Suffrage League, Ward argued that men and women belong to separate spheres of society and thus should interact differently with the state. She worried that access to the franchise would limit women's power as social reformers by drawing them into the muck of partisan politics—although, unlike more hard-line anti-suffragists, she supported enfranchising women for municipal elections. Ward and her Oxford compatriots were moneyed, educated women who had married or were related to powerful men, giving them backdoor access to political influence that helped them achieve many of their aims without the vote. Women with less had much more to gain from suffrage.
Ward's anti-suffrage stance caught up with her in the long run. Her biographer John Sutherland argues that Ward's position made her seem increasingly out of step with the women of her era. Her efforts as an anti-suffrage advocate coincided with her declining popularity. In 1909 her novel criticizing divorce, Daphne, sold poorly, and by 1912 her publisher was losing money on her books and having a hard time finding an American magazine to serialize her next release. It took her almost two years to sell her 1915 anti-suffragette novel Delia Blanchflower to a press, and it never found a large audience. Although she went on to publish two more popular novels, for the most part public opinion had moved beyond Mrs. Humphry Ward and her Victorian sensibilities.
But Ward's stance on suffrage didn't necessarily put her fully outside feminist politics of her age. At the turn of the twentieth century the "woman question" was as much, if not more, about economic independence and marriage reform as it was about political rights. Ward, who supported her family financially with her writing and who founded settlement houses to help alleviate poverty, understood the value of economic security. As a writer of romantic novels, Ward explored the importance of love and respect in marriage; her parents had a rocky marriage, and she witnessed firsthand how a husband's unilateral decisions can create stress and difficulty for his wife. Her novels with a purpose used the struggles of her female characters to demonstrate the struggles many women faced—how a bad marriage, poverty, or illegitimacy could make life especially difficult for women. And while she did not embrace the same political solutions as many feminists of her era, they were talking about the same problems. In 1899 the noted utopian feminist Charlotte Perkins Gilman (then writing under her first married name, Charlotte Perkins Stetson) argued in Cosmopolitan that although women's economic dependence on men had once been advantageous for society, that time had passed. Now, she insisted, all women should work; they should engage with the economy as producers and not just consumers. Many feminists of the era argued that women's economic independence would be good not only for women but for society as a whole—although Gilman, a vocal white supremacist, excluded black people and immigrants from her conception of society and sought financial freedom only for white American women. While some men worried that financially independent women would eschew marriage, Gilman argued that women's economic independence would actually lead to more happy marriages, because a woman would agree to wed not because she needed a man to support her but out of a true desire for marriage. Companionate and equal partnerships, which would raise children able to reproduce these domestic conditions in their own lives, would therefore be the logical consequence of the economic independence of women. But Gilman's vision for harmonious equality was limited even beyond the question of race. The mainstream public debate on the woman question, centered on the lives of middle- and upper-class women, ignored the fact that most poor women had always been in direct economic relation with society. No one would call poverty "economic independence," however. (It also assumed that all women—and men, for that matter—were straight and looking to marry someone of the opposite sex. The nascent gay rights movement was also interested in marriage reform—albeit in a way that would look unfamiliar to the marriage-equality activists of the turn of the twenty-first century. In a 1904 speech, the German activist Anna Rüling insisted that the women's movement had common cause with the homosexual movement because the women's movement wanted to reform marriage to ensure that it was equal and companionate. Gay women who marry men, either because they do not recognize that they are gay or because society leaves them few options, will certainly have unhappy marriages, Rüling argued. She asked that feminists come out in support of gay women's right not to marry.)
The romance genre, which first arose at the beginning of the eighteenth century, embraced this idea of companionate marriage and pursued its fictional realization. In a romance, marriage is never solely an economic affair, and love in marriage is valued as an ideal. Some romances of the turn of the twentieth century were shaped by the new-woman question, and in them companionate marriage offers the possibility of not only love but also equality; Lady Rose's Daughter might be considered an example of one. Julie Le Breton refuses a proposal of marriage not only because she does not love the man in question but also because she fears that his personality and forceful will would overpower hers. She worries that "the wild strength in her own nature had divined and shrunk from a similar strength" in his. But the novel also shows the downside to choosing love over social convention: Julie's parents had loved each other, but their affair ensured their estrangement from their families and British society at large, condemning Julie to live as a companion to someone who would otherwise have been her peer. Julie and her friends believe that the world should not blame her for the choices her parents made—and Julie frequently insists that she eschews all social conventions surrounding marriage and illegitimate children—but they still keep her parentage a secret for most of the novel. Her surname remains a false one.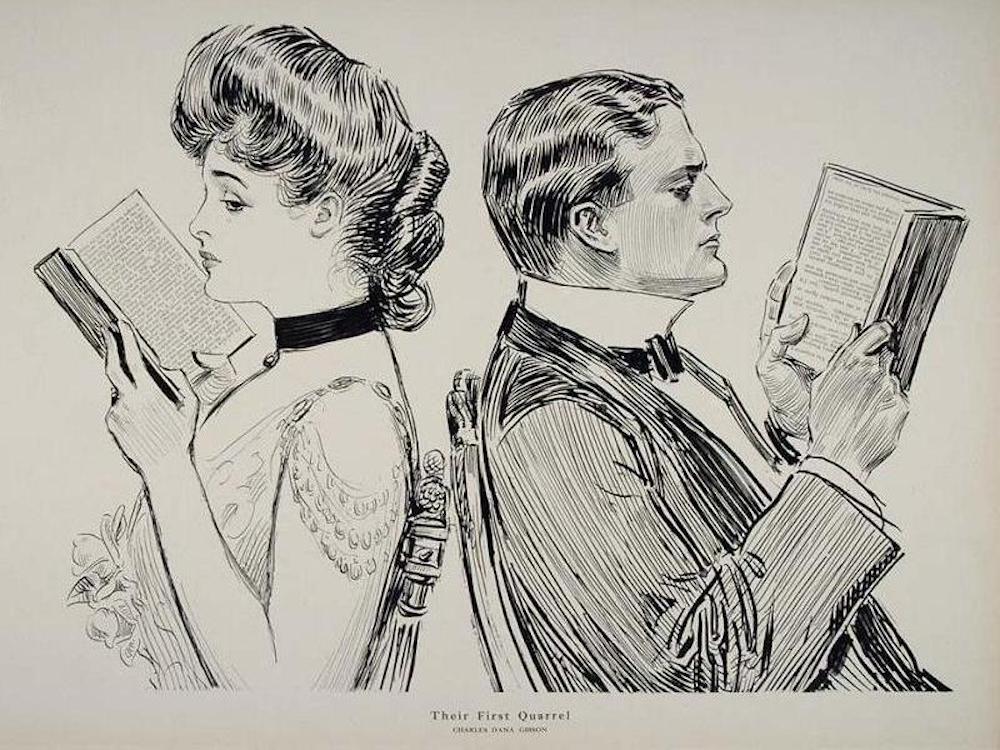 While Lady Rose's Daughter reads on the surface like a romantic society novel, the book wades into debates about social conventions and the place of women in society. In keeping with Ward's support for women's education, her novel imagines a place for women—at least those who are members of the upper class—in intellectual and public life. Even though the supposed sins of her mother limit her participation in society, Julie is able to use her significant charms and intelligence to win over those around her, including those who might otherwise be disinclined to associate themselves with a woman of unknown parentage. She inspires loyalty in her friends. and exerts substantial political influence to aid a person close to her. And when she finds herself without a position, Julie plans to make her way in the world through her writing, just as Mary Ward did.
Like its author, Lady Rose's Daughter is a study in contradictions, beginning with the two women at its center. The women who ran salons played an important role in the intellectual life of their cities, and salons offered an outlet for female ambition in a world that had few conventional avenues for its exercise. But it also confined women to a crucial but often overlooked supporting role, attaching their ambitions to those of men whose names are better preserved by history. In keeping with Ward's own politics, the novel asks that women be granted more space and opportunity in the world but not that the world change fundamentally. Rather, the book seems to suggest that such change isn't necessary, because women may find fulfillment in the world more or less as it is now, with a plot that eventually works in their favor.
In 1916, as tastes and politics shifted and the public moved on from Mary Ward's work, Lady Rose's Daughter fell out of print. But perhaps its ambivalent middle-of-the-road approach to the woman question, which helped make the book seem dated within a decade of its publication, also stimulated its initial popularity. The novel pushed enough boundaries to be exciting and worth discussing—to feel of its moment—but not enough to cause offense or create a scandal.
Like most best sellers, the book also spoke to a social issue of the moment in a way that was broadly palatable. It walked a political balance beam by pointing out flaws in the social order, and then had its characters find happiness by fitting themselves into that order anyway. As if to demonstrate fiction's difference from reality, Ward gave Julie Le Breton the happy ending that Julie de Lespinasse herself never had: Lespinasse's successful salon proved to be short-lived, and in 1776 she died in relative poverty and ill health, reportedly suffering a broken heart over her unrequited love for the comte de Guibert. One contemporary reviewer remarked that the second half of the novel seemed to be about "a woman who has ceased to be Mademoiselle de Lespinasse." Yet Ward regretted her novel's neat resolution, saying she gave Julie a happily-ever-after not for the sake of art but because of "physical and mental fatigue"—she knew that Julie's character and circumstances would lead her to destroy herself but didn't have the "nervous energy" to write such a tragedy. Sutherland suggests that she also had practical reasons to end the novel pleasantly—she had faced criticism for an earlier novel that ended with the main character's suicide. Publishing convention insisted that happy endings sell better.
---